Our Navy Ship Repair Services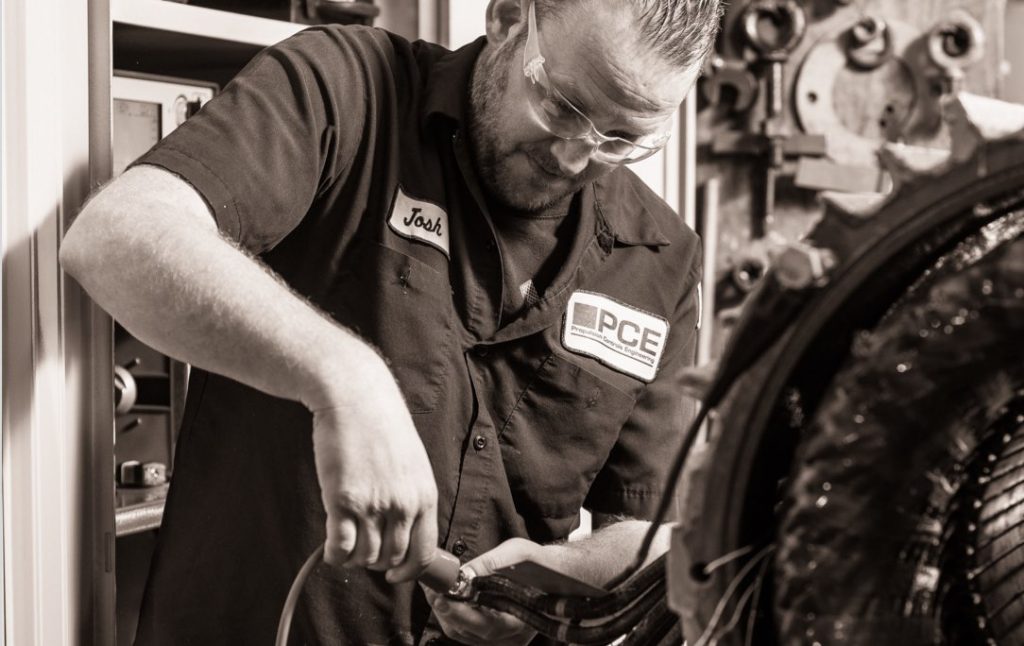 Electric Motor Repair Services
PCE is your first choice for quality electric motor repair for Southern California, offering a complete AC/DC electric motor repair service to a wide range of industries. With six in house rewinders and over 100 years of combined experience, PCE Motor Division is an expert in handling the complexities of any AC/DC electric motor repair. Our facility is equipped to handle motors for rewind or overhaul from fractional to 2000 HP and generators to 3000 kw. PCE's Motor Division is a certified Vacuum Pressure Impregnation (VPI) rewind facility and also has certified trained professionals to work on Armatures, Controllers and Transformers. PCE also repairs all commercial electric motors and generators.
• Electric Motor and controller removal, repair and installations
• Electric valve operator repairs
• Electrical ship alterations and installations
• Switchboard cleaning, testing and repair
• TLI inspections
• Generator brush rigging and rings
• Generator Cleaning Services
• Shipboard electric and electronic installation, troubleshooting and repairs
PCE has been supporting the Navy with parts and repair of diesel engines, fuel injection equipment, governors, and turbo chargers since 1989. We have repaired diesel equipment on virtually every class of Navy ship. PCE's product capabilities are consistently expanding to meet the Navy's highly technical needs.
All injection equipment and components are overhauled using genuine Original Equipment Manufacturer (OEM) replacement parts and tested to meet factory standards.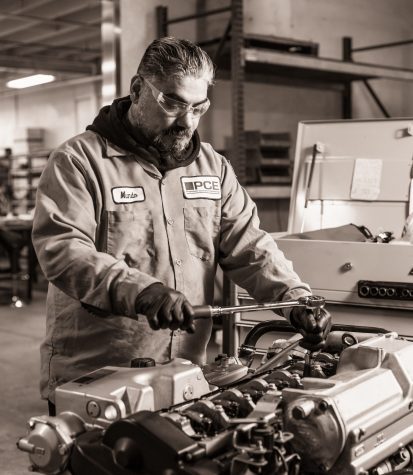 • Cummins Diesel Engine Overhauls
• Perkins Diesel Engine Overhauls
• Detroit Diesel Engine Overhauls
• Volvo Diesel Engine Overhauls
• Fairbanks Morse Diesel Engine Overhauls
 • Diesel Engine Accessories
     ⁃ Fuel Injection
     ⁃ Turbochargers/Blowers
     ⁃ Jacket water
Full Service Navy Ship Repair
Partner with PCE for your ship repair.