Supporting our Forces Afloat
Propulsion Controls Engineering (PCE) is a full service electro-mechanical repair and diesel repair contractor.
PCE is an approved and recognized ABR with Naval Sea Systems Command (NAVSEA), working as both a prime contractor and subcontractor for government ship repair. We offer a wide array of services including repair of rotating machinery and pumps, electric motors (including motor rewinding) and generators, small and large diesel engines, pipe and structural welding and fabrication, governors and controls systems, hydraulic systems and valves.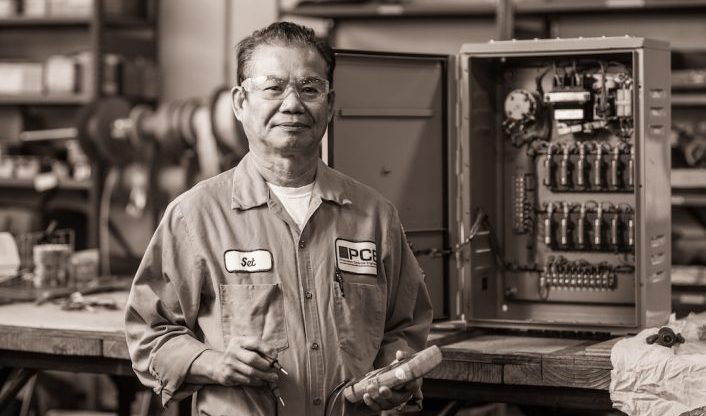 Who We Serve
For more than 40 years, PCE has completed thousands of separate jobs and has accomplished major system overhauls on virtually every class of ship currently operating in the U.S. Navy. This work has been completed in numerous ports throughout the world as a prime contractor or sub-contractor for a Master Ship Repair (MSR) Company or Naval Shipyard. PCE is a tightly run, and efficient company gaining worldwide recognition as a knowledgeable and reliable company of experts performing high quality work.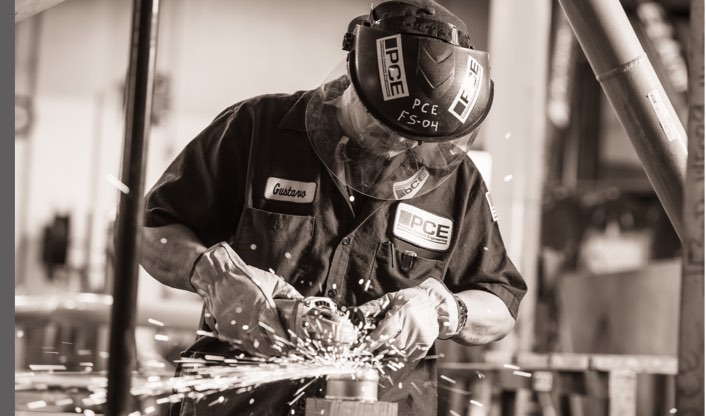 Our Navy Ship Repair Services
Electric Motor Repair Services
Diesel Repair Services
Control Systems
Boiler Accessories
Evaporators, Heat Exchangers, Coolers, Condensers
Deck Equipment/Hydraulics
Structural and Piping System Fabrication, Installation and Repair
Rotating Machinery and Pumps
Valves
Valve Operators
Machine Shop Services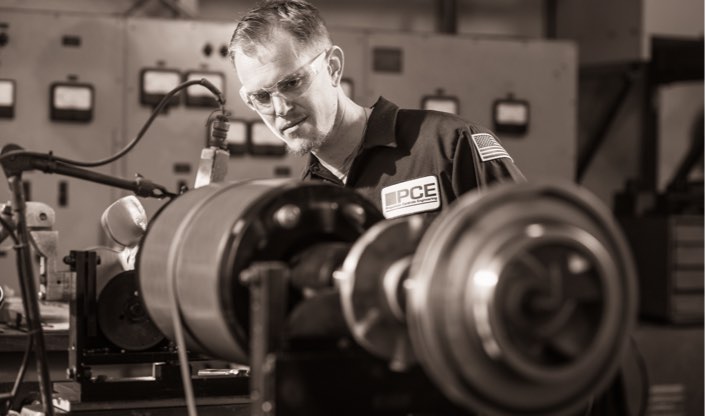 What Distinguishes Us
40+ Years of Naval and Commercial Experience
100% Customer Satisfaction Guarantee
Versatile, Reliable and Rapid Response
Lowest Warranty Return Rate In The Industry
Maintains High Safety Performance
Meets and Exceeds Industry Standards of Environmental Stewardship
Partner with PCE for your ship repair needs.